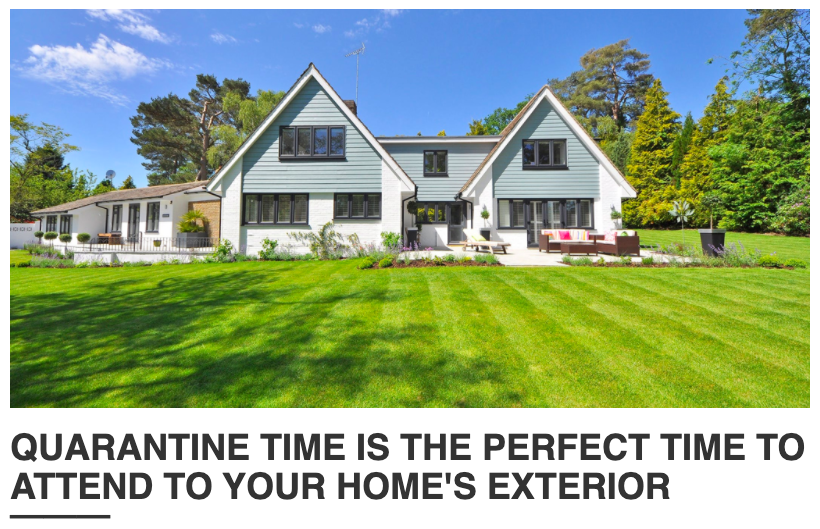 Spending too much time inside may be causing some of us even more stress, so let's try to spend some time outside. Now is the perfect time to work on the exterior of your home. If you have projects you started and didn't finish (don't we all have that endless list), try find some time to continue working on them. Even if you don't finish them, it will still help you to feel productive and get you moving.
If you are looking for new projects to start here are some ideas:
painting your front door (make the right first impression)
pressure washing decks and exterior
landscape clean up or renovations
repainting your home's exterior
With these ideas, make sure you are staying safe and following social distancing guidelines. Many of these tasks can be accomplished on your own and don't require you to hire contractors. If you do work with others, make sure you keep the recommended distance and try to complete any paperwork electronically. Stay safe!
For more information on this article, click here.